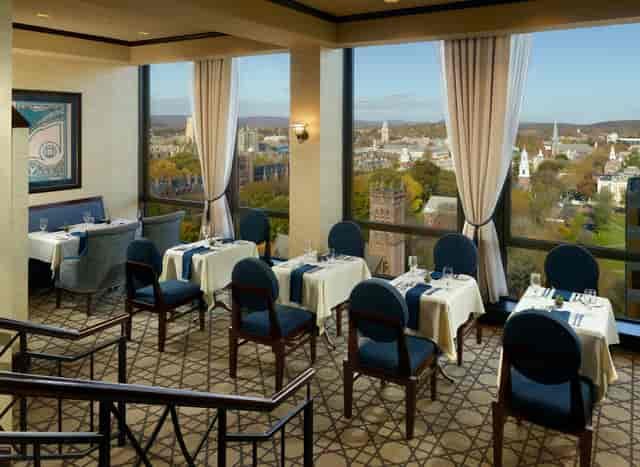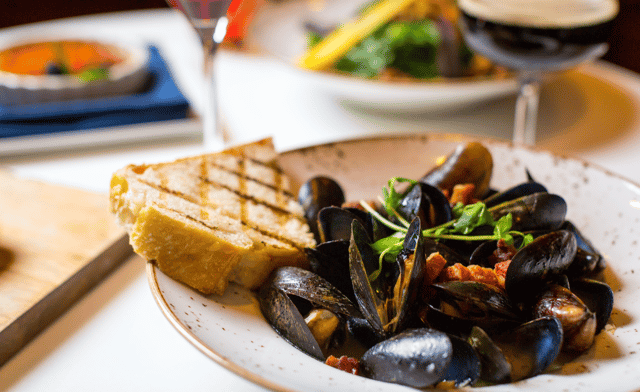 About Us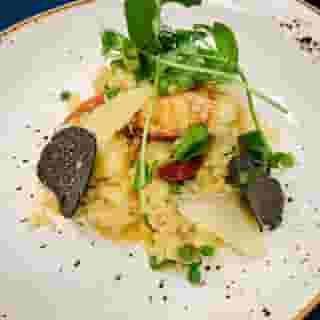 John Davenport's Restaurant
John Davenport's is a 19th-floor restaurant and bar that offers contemporary, approachable, coastal New England fare with the best views of New Haven.

Our Executive Chef strives to resource sustainable, seasonal ingredients from local farmers, while taking pride in products made in house. His culinary team highlights the Atlantic coastline and its abundant offering from the sea. Floor-to-ceiling windows bring the most captivating, panoramic views of the city, Long Island Sound, and Yale University to our community.

Our restaurant features coastal influences such as New England Lobster Bisque, House Smoked Salmon, Connecticut Farm Cheese Selections, Local Farm Inspired Deviled Eggs, Maine Lobster Rolls, Steamed Clams & Seared Georges Bank Scallops.

Located at the Omni New Haven Hotel at Yale.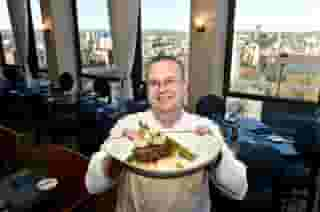 Our Chef
Executive Chef Brian Killian

Chef Brian has over 25 years of Culinary and Food & Beverage leader experience. Born and raised in Philadelphia, Chef Brian went on to graduate from the Culinary Institute of America in Hyde Park, New York.

Chef Brian has held lead roles in major locations such as Pittsburg, Denver, Charlotte, N.Y.C., the D.C area and Connecticut before joining the Omni team in New Haven. His passion for creating delicious dishes now finds him at John Davenport's Restaurant inspired by this incredible Elm City atmosphere.

Aside from work Chef Brian enjoys spending time with his wife and two daughters and hitting the beaches.